He may be slipping in the opinion polls, but Emmanuel Macron is still riding high with one important constituency – online shoppers.
More than €350,000 (£311,237) of memorabilia – much of it featuring the image and slogans of the French president – has been sold since Friday.
The cheapest item for sale on the revamped Elysee Palace online gift shop is a €2 (£1.80) postcard of Mr Macron, 40, standing in front of his desk.
At the other end of the scale, the most expensive are three gold bracelets with the words "liberte, egalite and fraternite" at €250 (£222) each.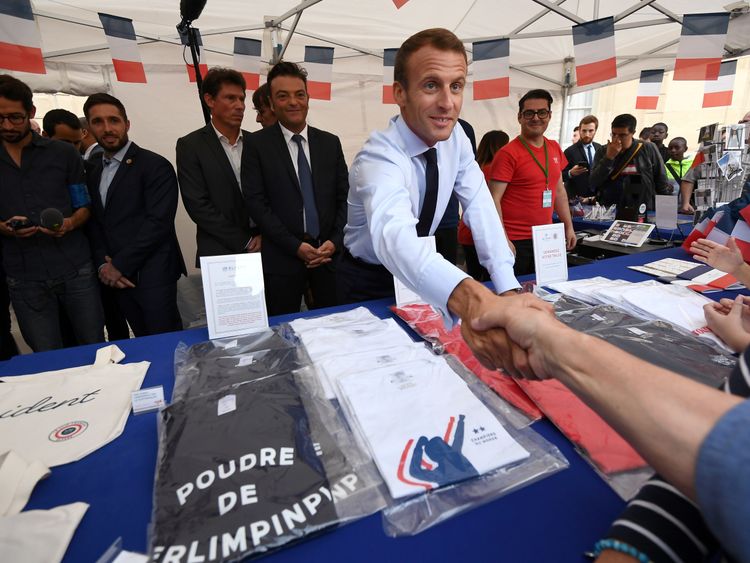 A blue T-shirt with the word president embroidered on the breast costs a stately €55 (£49).
Some of Mr Macron's most famous quotes feature in the products, with one T-shirt bearing the caption "Poudre de perlimpinpin" – meaning "fairy dust" which was a remark Mr Macron used during a debate with Marine Le Pen ahead of the election.
Other gift options for the Macron fan in your life are presidential keyrings and mugs and even red, white and blue "macarons" (macaroons) which cost €19.50 (£17.35) for seven.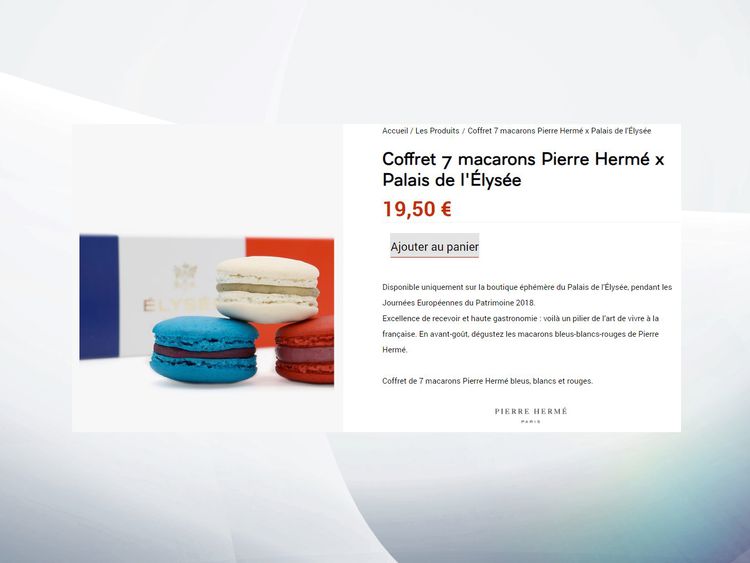 Posters, watches, notebooks, bags and pens are also included in the 60-odd items, with sales being boosted by a pop-up shop at the Elysee Palace over the weekend.
The event was billed as part of France's Heritage Days and Mr Macron dropped in to greet visitors.
The palace will take a 12% cut of the sales, with the money going toward renovation of the 300-year-old building.
Mr Macron has seen his popularity slip to 23% in recent polling, worse than his predecessors at this point 16 months into their presidencies.